HORNADY 7MM (.284) NECK SIZE DIE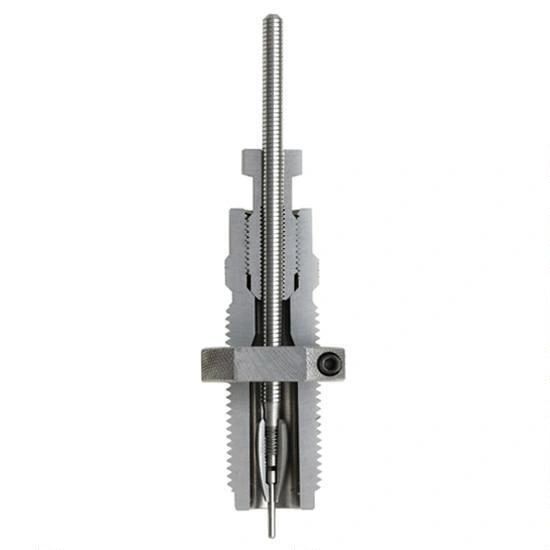 HORNADY 7MM (.284) NECK SIZE DIE
Neck sizing with this die can eliminate problems of excessive head space, and align the bullet perfectly with the bore, resulting in better accuracy and longer case life. Should only be used for bolt-action rifle cases. Auto-loading, lever and pump action rifles usually require full-length resizing.

The Zip Spindle design on all full length size dies positively locks to eliminate slippage. A series of light threads cut on both the spindle and spindle collet allows you to make incremental adjustments by turning the spindle or you can easily "zip it" up or down for larger movements.

Our Straight Wall Sizing Dies feature a titanium coated sizing ring (gold ring). This eliminates case sticking and requires no lubrication. The super hard, smooth coating is used in high-pressure, high-wear tools to reduce abrasion, so it's perfect for resizing relatively soft pistol brass, and won't scratch your cases. Less friction also means less wear on cases, for longer case life. Spindle locks in place with collet lock for positive decap and easy adjustment.

Hornady reloading dies represent the finest in machined craftsmanship. Articulated details offer more precise reloading, by offering easier adjustments, better alignment and smoother functioning. With one of the finest internal finishes in the industry, Hornady Custom Grade and Match Grade Dies provide a lifetime of reloading. They're so well crafted that they're guaranteed never to break or wear out from normal use.

Reviews