Hornady Lock-N-Load Classic Loader Single Stage Press Cast Aluminum Frame Red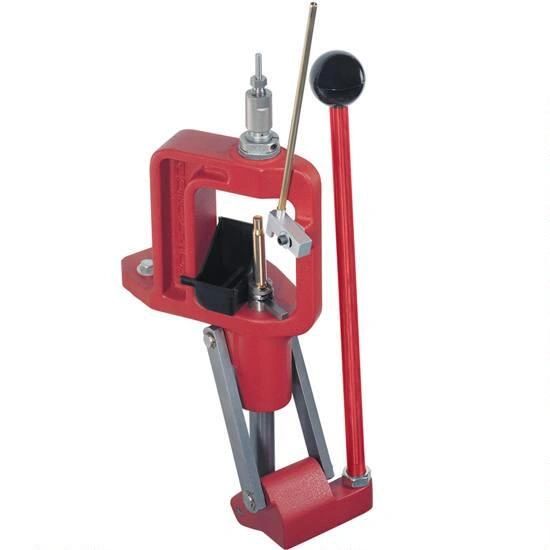 Hornady Lock-N-Load Classic Loader Single Stage Press Cast Aluminum Frame Red
Hornady's Lock-N-Load Classic single stage press is perfect for the beginning loader, or the extreme precision loader. The single stage press is more suitable for beginners who are becoming familiar with the basics and for precision loaders who want very close control over every aspect of the reloading process. Includes the Lock-N-Load bushing system, which allows for high consistency, and quick caliber changes.

Speed: Lock-N-Load Technology lets you switch dies to a new caliber and begin reloading again in seconds. The angled frame gives you easier access to your cartridges.

Consistency: Lock-N-Load Bushings let you adjust your dies once, then lock the setting into place, for consistent reloads every time.

Precision: The CNC machined die and ram openings create near perfect alignment of the ram and die, so cases are lined up properly with the dies at all times. This precision translates into greater accuracy. The strong, rigid frame also provides the stability necessary for precision reloading.

Versatility: With Lock-N-Load, one press can handle multiple calibers with ease. Theres no need to purchase multiple presses so you can leave your dies in place. Your dies will remain exactly as you set them, within their Lock-N-Load Die Bushings.

Specifications and Features:
Hornady Lock-N-Load classic loader
Single stage press
Quick change dies
Angled frame
CNC machined die and ram openings
Cases line up properly every time
Handles multiple calibers
Lifetime warranty

Primer Tube NOT included.

Reviews