SOLD OUT Leupold Vx-2 Ultralight 3-9X33 110819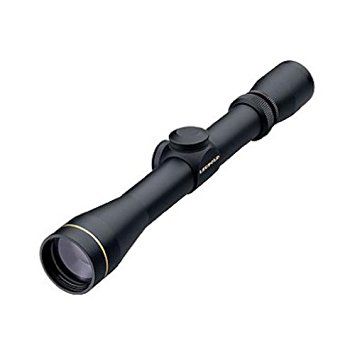 SOLD OUT Leupold Vx-2 Ultralight 3-9X33 110819
Leupold Vx-2 Ultralight 3-9X33
When every ounce counts, Leupold® Ultralight riflescopes offer the lightweight, high-performance optical power you need. ... Wide Duplex Reticle. ...
If you're ready for more power and better performance, then you're ready for the VX-2 riflescope from Leupold. The Leupold VX-2 has proven itself time and time again and everywhere from the frozen treestands to wind-swept mountainsides. The VX-2 will do all that you demand of it and more. Go ahead, get after it.
Leupold riflescopes won't be outlasted or outperformed. Each scope has been tested to ensure durability even in the harshest conditions.
Leupold VX-2 Features
Index Matched Lens System

A Leupold exclusive, this system provides exceptional brightnessand extremely sharp resolution across the entire visual field.
Blacked Lens Edges

Blackened lens edges reduce light diffusion, so more usable light reaches the shooter's eye, resulting in a brighter image with increased contrast.
3:1 Zoom Ratio

A versatle 3:1 zoom ratio erector system that is ideal for virtually any situation.
Durable Lens Cover

A field functional and durable bikini-style lens cover is included for the utmost lens protection the field or while in storage.
Waterproof/Fogproof

Absolute waterproof and fogproof integrity - each is ready for a lifetime in the field, in all conditions.
Lifetime manufacturer warranty.

Reviews