ProMag Archangel OPFOR Magazine 7.62x54R 10 Rounds Polymer Black AA762R 02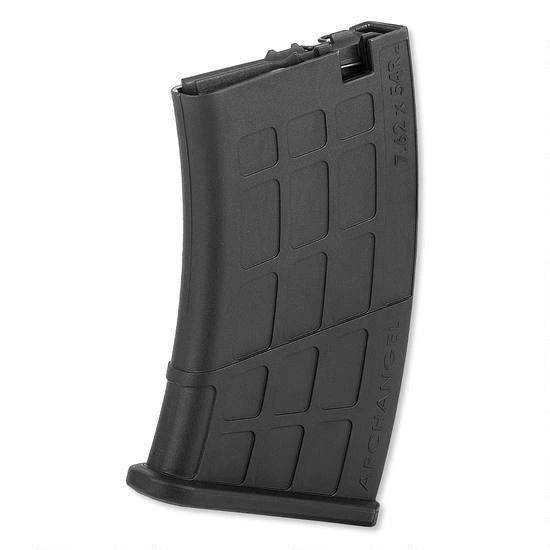 ProMag Archangel OPFOR Magazine 7.62x54R 10 Rounds Polymer Black AA762R 02
ProMag Archangel OPFOR Magazine 7.62x54R 10 Rounds Polymer Black AA762R 02

P
roMag's Archangel detachable box magazine is designed specially to be used in conjunction with the OPFOR series of precision rifle stocks.
This magazine is made from super tough carbon fiber-filled polymer and features a 10-round capacity of the heavy duty 7.62x54R cartridges. The magazine also includes a proprietary molded polymer follower as well as a heat-treated chrome-silicon wire spring for a reliable feeding system.
Features and Specifications:
Manufacturer Number: AA762R-02
ProMag Archangel OPFOR Magazine
Caliber: 7.62x54R
Capacity: 10 Rounds
Body Material: Carbon Fiber Filled Polymer
Spring Material: Chrome Silicon Wire
Follower Material: Dupont Zytel Polymer
Baseplate Material: Dupont Zytel Polymer
Lifetime Warranty
Made in the U.S.A.
Finish: Black
Fits:
Requires the ArchAngel OPFOR Precision Rifle Stock to be installed on the following rifles:
Most Mosin-Nagant M1891 Rifles
Hex/Round receivers on the 91/30
Soviet M-38/M-44/Chinese T-53 Carbines
Finnish M-39 Rifles and Carbines
Reviews