SOLD OUT Sauer P-226 9mm ;4.25" Bbl., alloy frame; DA/SA; Duty sights; incl.2 -10rd mags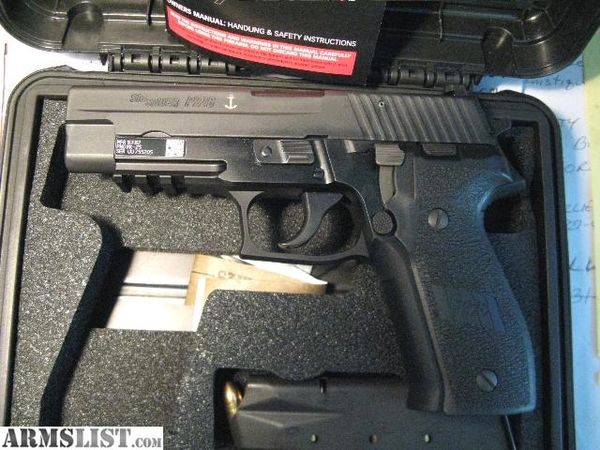 SOLD OUT Sauer P-226 9mm ;4.25" Bbl., alloy frame; DA/SA; Duty sights; incl.2 -10rd mags
The SIG P226 needs no introduction, but you might be wondering what the "ALSO" designation means. It means the frame is aluminum and the slide is steel. the Sig Sauer P226 AL SO is a high quality all around pistol from Germany.
This tried and tested service pistol combines functionality, safety and maximum precision. The grip is made of robust high-strength aluminium, it is of durability and reliability.
This pistol also has an integrated accessory picatinny rail.
Caliber 9 mm

Sight radius in mm 157,4

Barrel length in mm 112

Barrel diameter in mm 13.5

Number of grooves 6

Dimensions (LxHxW) in mm 197x140x37

Weight incl. magazine in g 890

Magazine capacity 10
Reviews