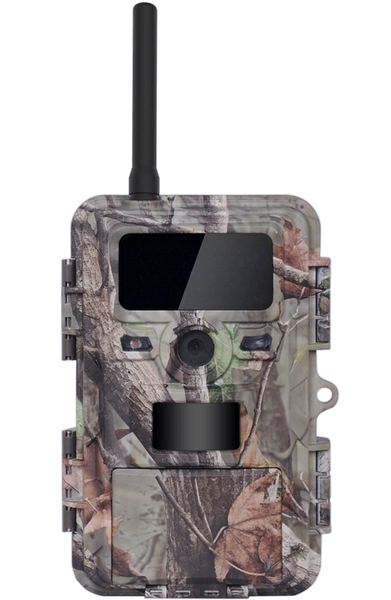 Summit 4 CELLULAR Camera
Summit 4

Our flagship invisible IR cellular security camera makes surveillance a breeze with its front facing 'Live Preview' 2.4" screen and no cellular contract. Coupled with special motion blur reduction technology the user is ensured of high quality images, transmitted and stored, every time.
Ultra-fast 3G and 4G network HSPA+ cellular transmission.
User friendly website portal and mobile app for quick and easy camera setup and photo management.
Send photos and video by cellular network directly to phone and/or email in real-time.
Affordable cellular connectivity with NO CONTRACT.
Standard or high quality setting allows for images to be sent in standard resolution or higher resolution.
Control the camera remotely in real-time with advanced two-way communication.
Duty Time Scheduling - to give you complete control in turning on and off the camera for security applications.
New Live Preview courtesy of a front facing, high resolution 2.4" color screen to make mounting the camera a breeze.
Innovative 10 zone PIR motion sensor with 'Sneak By Protection' ensuring more reliable movement detection.
Reviews